Ajit Joshi
C Suit executive, Business strategist, Start-up mentor, globally experienced leader.

 
Global business leader with more than 3 decades of experience in Indian and International companies. Ajit has a unique advantage of having worked in Agriculture, Technology, Media, Renewable energy, Manufacturing, Healthcare, Chemicals and Textiles. Ajit has also served as Director on Board of multiple companies. He successfully ran multiple revenue models and executed many M & A deals. He helped an Austrian company to build the business in India in smart card sector.
Post his corporate career of 2 decades he built, grew and created two successful start-ups over a period of 10 years. Ajit raised multiple rounds of funding from likes of Sequoia, Intel, Norwest etc. His last start up was in the domain of technology and media. He has built the start-up business in Dubai, Jordan, Indonesia. He created successful exit for his investors, promotors with huge valuation.
Ajit is currently working as consultant with many businesses and start-ups in India and New Zealand. He is also mentoring various companies in different parts of the world. Some of his current assignments are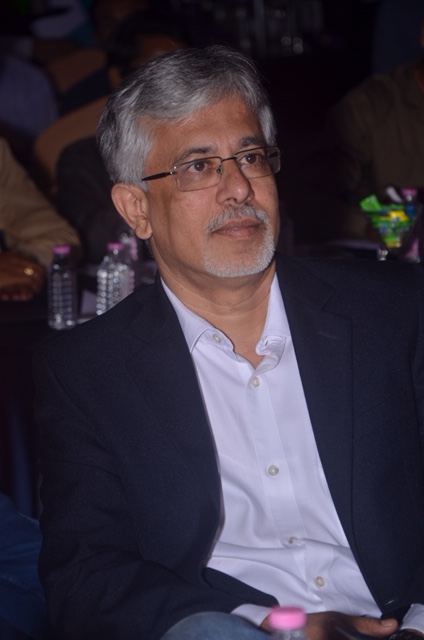 Information Technology professional, Digital transformation leader, "Make it Happen expertise" with global experience.

 
Mature business leader with more than 3 decades of experience in Indian and International companies. Vijay has a unique advantage of having delivered digital transformation projects in various sectors like Chemicals, Banking & Finance, Pulp & Paper, Automotive, Manufacturing, Textiles, Retail etc. Vijay has deep experience in both the CFO and CIO agenda i.e., Financial & Management Accounting, Information Systems implementation and IT outsourcing & Digital transformation
In a career spanning over three decades he has worked with both Indian and International organisations to deliver time bound and goal-oriented results. Over the last decade he was handling large digital transformation and ERP projects across Europe. Working with large engagements he has delivered results across time zones and across multi-cultural teams. He is focussed on building teams that deliver seamless results.
Digital product and marketing strategist, Diverse experience across industries.

 
Shilpa has a diversified professional path spanning over 15 years in various industries including top notch global advertising company to a media power house to healthcare to start ups as well as brands. She is a fine blend of commercial plus innovative mind as far as the design and development of digital products go but also picked up the crux of marketing them on digital media.
Her career spans in multiple industries like mobile, media, technology, construction and advertising agencies. She has spent time on both the sides of the table as client/brand and as agency.
Her technical qualifications and experience as a developer makes a winner as it arms with the understanding of the platform workings, structures, product limitations as well technical capabilities. This coupled with digital marketing and strategy experience which makes it easy for her to translate the product requirements in to digital strategy and vice versa.
Shilpa has extensively worked on mobile platforms which is an essential medium of product delivery in digital world. She has also collaborated with telecom operators for product design, implementations and launches /promotions on the mobile delivery platforms. She always drove Product + Promotions for the digital departments and client's projects. Shilpa has acumen to fore see the effects of digital marketing to optimise the products at the conceptualisation stage.